Frigid monster storm across US claims at least 30 lives
By CAROLYN THOMPSON and JAKE BLEIBERG12 minutes ago
1 of 32A car sits blanketed in snow on a driveway, Sunday, Dec. 25, 2022, in Amherst, N.Y. Millions of people hunkered down against a deep freeze Sunday morning to ride out the frigid storm that has killed at least 24 people across the United States and is expected to claim more lives after trapping some residents inside houses with heaping snow drifts and knocking out power to several hundred thousand homes and businesses. (AP Photo/Delia Thompson)
BUFFALO, N.Y. (AP) — New York Gov. Kathy Hochul said Sunday that 12 deaths have been confirmed in the state from the massive winter storm that battered the United States over the holiday weekend, snarling travel and knocking out power to tens of thousands across the country.
The deaths were announced in snowbound Erie County as utility workers and National Guard troops continue to work to restore power after western New York was blasted by what officials have said was the region's longest sustained blizzard ever. Hochul called the storm "devastating."
The deaths of at least 30 people across the country have been linked to the storm — from icy crashes, exposure to frigid cold and other causes. Heavy lake-effect snow in New York has impeded emergency rescue efforts.
THIS IS A BREAKING NEWS UPDATE. AP's earlier story follows below.
BUFFALO, N.Y. (AP) — Millions of people hunkered down against a deep freeze Sunday to ride out the winter storm that has killed at least 30 people across the United States and is expected to claim more lives after trapping some residents inside houses with heaping snow drifts and knocking out power to tens of thousands of homes and businesses.
The scope of the storm has been nearly unprecedented, stretching from the Great Lakes near Canada to the Rio Grande along the border with Mexico. About 60% of the U.S. population faced some sort of winter weather advisory or warning, and temperatures plummeted drastically below normal from east of the Rocky Mountains to the Appalachians, the National Weather Service said.
Report: 2 missing after Austria avalanche, fewer than fearedWater pressure 'fluctuating' in Jackson amid frigid weather18 die as monster storm brings rain, snow, cold across USWeather Updates | Blizzard warning in effect in Montana
Travelers' weather woes are likely to continue, with hundreds of flight cancellations already and more expected after a bomb cyclone — when atmospheric pressure drops very quickly in a strong storm — developed near the Great Lakes, stirring up blizzard conditions, including heavy winds and snow. Some 1,707 domestic and international flights were canceled on Sunday as of about 2 p.m. EDT, according to the tracking site FlightAware.
The storm unleashed its full fury on Buffalo, with hurricane-force winds and snow causing whiteout conditions, paralyzing emergency response efforts. New York Gov. Kathy Hochul said almost every fire truck in the city was stranded Saturday. Officials said the airport would be shut through Tuesday morning. The National Weather Service said the snow total at the Buffalo Niagara International Airport stood at 43 inches (109 centimeters) at 7 a.m. Sunday.
Buffalo, New York, paralyzed by winter snow storm
Millions of people hunkered down in a deep freeze overnight and early morning on Sunday to ride out the frigid storm that has killed at least 20 people across the US, trapping some residents inside homes with heaping snow drifts and knocking out power to several hundred thousand homes and businesses. (Dec 25)
0 seconds of 1 minute, 11 secondsVolume 90%
Daylight revealed cars nearly covered by 6-foot snowdrifts and thousands of houses, some adorned in unlit holiday displays, dark from a lack of power. With snow swirling down untouched and impassable streets, forecasters warned that an additional 1 to 2 feet of snow was possible in some areas through early Monday morning amid wind gusts of 40 mph.
Two people died in their suburban Cheektowaga, New York, homes Friday when emergency crews could not reach them in time to treat their medical conditions, and another died in Buffalo. Four more deaths were confirmed overnight, bringing the total to seven in Erie County. County Executive Mark Poloncarz warned there may be more dead.
"Some were found in cars, some were found on the street in snowbanks," said Poloncarz. "We know there are people who have been stuck in cars for more than 2 days."
Freezing conditions and day-old power outages had Buffalonians scrambling to get to anywhere that had heat amid what Hochul called the longest sustained blizzard conditions ever in the city. But with streets under a thick blanket of white, that wasn't an option for people like Jeremy Manahan, who charged his phone in his parked car after almost 29 hours without electricity.
"There's one warming shelter, but that would be too far for me to get to. I can't drive, obviously, because I'm stuck," Manahan said. "And you can't be outside for more than 10 minutes without getting frostbit."
Ditjak Ilunga of Gaithersburg, Maryland, was on his way to visit relatives in Hamilton, Ontario, for Christmas with his daughters Friday when their SUV was trapped in Buffalo. Unable to get help, they spent hours with the engine running, buffeted by wind and nearly buried in snow.
By 4 a.m. Saturday, their fuel nearly gone, Ilunga made a desperate choice to risk the howling storm to reach a nearby shelter. He carried 6-year-old Destiny on his back while 16-year-old Cindy clutched their Pomeranian puppy, following his footprints through drifts.
"If I stay in this car I'm going to die here with my kids," Ilunga recalled thinking. He cried when the family walked through the shelter doors. "It's something I will never forget in my life."
The storm knocked out power in communities from Maine to Seattle. But heat and lights were steadily being restored across the U.S. According to poweroutage.us, less than 200,000 customers were without power Sunday at 3 p.m. EDT — down from a peak of 1.7 million.
Concerns about rolling blackouts across eastern states subsided Sunday after PJM Interconnection said its utilities could meet the day's peak electricity demand. The mid-Atlantic grid operator had called for its 65 million consumers to conserve energy amid the freeze Saturday.
In North Carolina, less than 6,500 customers had no power — down from a peak of 485,000. Across New England, power has been restored to tens of thousands with just under 83,000 people, mostly in Maine, still without it. In New York, about 34,000 households were still without power Sunday, including 26,000 in Erie County, where utility crews and hundreds of National Guard troops battled high winds and struggled with getting stuck in the snow.
Storm-related deaths were reported in recent days all over the country: seven in Erie County, New York, and another in Niagara County where a 27-year-old man was overcome by carbon monoxide after heavy snow blocked his furnace; 10 in Ohio, including an electrocuted utility worker and those killed in multiple car crashes; six motorists killed in crashes in Missouri, Kansas and Kentucky; a Vermont woman struck by a falling branch; an apparently homeless man found amid Colorado's subzero temperatures; and a woman who fell through Wisconsin river ice.
In Jackson, Mississippi, city officials on Christmas Day announced that residents must now boil their drinking water due to water lines bursting in the frigid temperatures While in Tampa, Florida, the thermometer plunged below freezing for the first time in almost five years, according to the National Weather Service — a drop conducive to cold-blooded iguanas falling out of trees.
In Buffalo, William Kless was up at 3 a.m. Sunday. He called his three children at their mother's house to wish them Merry Christmas and then headed off on his snowmobile for a second day spent shuttling people from stuck cars and frigid homes to a church operating as a warming shelter.
Through heavy, wind-driven snow, he brought about 15 people to the church in Buffalo on Saturday, he said, including a family of five transported one-by-one. He also got a man in need of dialysis, who had spent 17 hours stranded in his car, back home, where he could receive treatment.
"I just felt like I had to," Kless said
Bleiberg reported from Dallas. Associated Press journalist Mike Schneider in Orlando, Florida; Stefanie Dazio in Los Angeles; Jonathan Mattise in Charleston, West Virginia; Ron Todt in Philadelphia; John Raby in Charleston, West Virginia; Marc Levy in Harrisburg, Pennsylvania; Jeff Martin in Atlanta; and Wilson Ring in Stowe, Vermont, contributed to this report.
You May Like
5 Signs You May Need to Switch Financial AdvisorsPromoted: SmartAsset
The App That's Teaching Americans Spanish In 15 Minutes A DayPromoted: BabbelSign Up
Why Is This Deodorant Causing So Many Women to SwitchPromoted: Lume DeodorantShop Now
This Forgotten NFL QB Lives A Mediocre Life In OhioPromoted: SportsDrop
The Smart Corn System will revolutionize how corn is grown
As challenging weather continues to pose a threat to crops, short stature corn hybrids stand tall.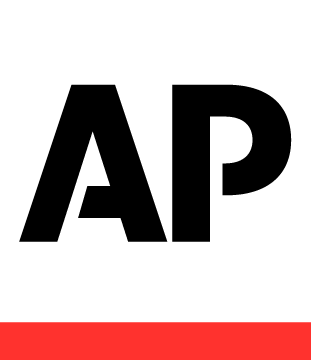 The Top Financial Advisors in the U.S., RevealedSmartAssetLearn More
This Picture Was A Total Mistake, Look CloserSunday Digest
Remember Ginger Lynn? She Lives Like This At 59Refinance Gold
Woman's Life Changed Forever After Video Of Her In The Subway Gets OutCrafthought
The Best Guitarist Of All Time Is Actually A WomanHabit Tribe
Get More From a Personal LoanNerdWallet Personal LoansSearch
Ad Content
Camp Lejeune: Check CompensationPromoted: Camp Lejeune JusticeClick Here
When you succeed, so do we. Hiring for remote roles.Promoted: Fidelity Investments
Gwen Stefani, 53, Takes Off Makeup, Leaves Us With No WordsPromoted: Finance Wealth Post
Ex-Navy SEAL makes big impression on Buffalo football teamAMHERST, N.Y. (AP) — Buffalo defensive end Damian Jackson has no expectation of growing emotional as he prepares for the final game of his college career next week. At 30, and having had a healthy share of real-life experiences during two tours of duty with the Navy SEALs, Jackson isn't built that wDecember 23, 2022
Ad Content
Skip Guitar Theory – Do This Instead…Breakthrough Guitar
Finally Legal in Ohio, "You Gotta Try These THC Gummies!"Tommy Chong's CBDShop Now
It's True: Now Powerful Pain Relief Gummies Are Legal In OhioHealth Headlines
Remember Dana Delany? Here She Is At 66B Trending
You will never turn off your computer again. No Install. Play for free.Base Attack Force
The Most Dominant NFL Players Of All Time: Rankedautooverload.comRead More
Ad Content
This Is National Geographic's Most Famous PhotoPromoted: History Daily
Tiger Wood's Ex-Wife Is 42, Wait Until You See HerPromoted: Sizzlfy
Here's what 30 historical figures actually looked like in real lifePromoted: Livestly
Brrr-owns, Saints set to battle each other, frigid elementsCLEVELAND (AP) — The New Orleans Saints will never miss their beloved, climate-controlled Superdome more than on Saturday.December 22, 2022
Ad Content
Jennifer Grey Is Probably The Most Beautiful 61 Year Old WomanNews Sharper
Most Dog Owners Don't Know This About Their Dog Eating Dry FoodUltimate Pet Nutrition
Columbus: Meet Single Senior Women Near YouDating | Search Ads
Knee Surgeons Recommend This To Relieve Knee Troubles (See If You Qualify)AmRelieve
57 TV Moments That Should've Never Been AiredHistory Daily
A Still 3D Replica of Your Pet Photo on the Front Side and the 3D Following Effect in the Back.ArtPix 3DShop Now
Ad Content
15 Actors That Hollywood Banned For LifePromoted: ItsTheVibe
Molly Ringwald, 54, Takes off Makeup, Leaves Us With No WordsPromoted: Daily Finance Stories
Where Are The 5G Cell Towers Near Me?Promoted: 5G Tower LocationsLearn More
Walker appointee Fred Prehn resigns from Wisconsin DNR boardMADISON, Wis. (AP) — A member of the Wisconsin Department of Natural Resource's policy board appointed by former Republican Gov. Scott Walker who refused to step downDecember 23, 2022
Ad Content
Longest Sea Snake Photographed For The First TimeHistory Daily
Fans Are Drooling Over This Golfer's New GirlfriendTheSportsDrop
Your Memory Is Photographic If You Can Name Even 15 Of These People Correctlygrizly.comTry Now
Can Dental Implants for Seniors Be Paid For By Medicare? (See How)StuffAnsweredLearn More
The Highest Return CD Rates With No Penalties For SeniorsCD Rates Seniors
9 Surprising Ways to Address Low TGiddy
Ad Content
Remember These Famous Celebrities From The Past? This is How They're Doing TodayPromoted: Smartingly
Remember Bobby Sherman, This Is Her At 78Promoted: Refinance Gold
8 in 10 Men Fail This Classic Car Quiz. Can You Pass It?Promoted: The GrizzledTry Now
Floridians brace for Arctic blast over holiday weekendORLANDO, Fla. (AP) — Floridians on Friday braced for unusually chilly weather as rare freeze warnings were issued for large parts of the state ahead of the holiday weekend. The National Weather Service said an Arctic blast was heading for Florida on Friday, followed by a holiday weekend with some ofDecember 23, 2022
AP NEWS
Cookie Settings
DOWNLOAD AP NEWS
Connect with the definitive source for global and local news
MORE FROM AP
FOLLOW AP
THE ASSOCIATED PRESS
All contents © copyright 2022 The Associated Press. All rights reserved.https://secure-assets.rubiconproject.com/utils/xapi/multi-sync.html?p=19564_2&endpoint=us-east